Offering music recording and mixing services.
Wanna make a record?  Looking for some fiddle overdubs?  Perhaps a string section? Got some tracks you want mixed?  Anything else?
Contact me here.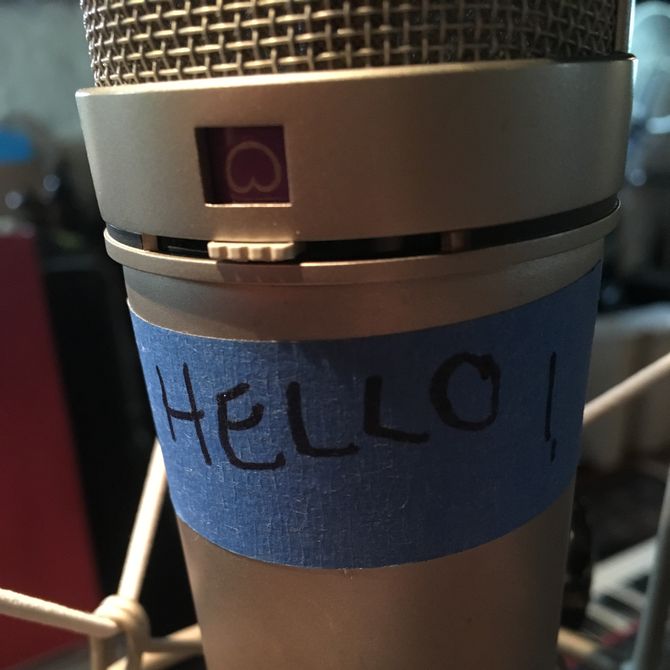 The Story
It all started in the late 90's with a Tascam Portastudio 4 track cassette recorder and an SM57. Then, a ½ inch tape machine, more mics, digital interfaces, better mics, better preamps….
I've got a pretty sweet setup here that's been a work in progress ever since. A lot of industry standards to date including 16 Channel Lynx Aurora, Pro Tools (with a range of mixing plug-in tools), U87, Royer 122, Pearlman Tube, Blue mics, Vintage Seinnhesiers, a freezer bag full of sm57's, LA601, some Great River pre's, Sytek, Pendulum, CAPI 500 series, to name a few. Balwin piano, vintage Wurlizter EP, Leslie 147, drum kit and a bunch of nice stringed instruments. It's nothing crazy, but it I know how to work it.
Lately, I've been using my Tascam 238 to capture bands live in their natural habitat.  It's easy to bring around, takes cassettes and sounds surprisingly not lo-fi!
Contact me here for any recording/mixing inquires.
Discography (...from what I can remember).
2005 – Release of Irish uilleann piper Tommy Martin's album, Shady Woods, Buckley's first commercial recording. 
2007 – Release of the first Grace Basement record, New Sense, featuring all original compositions. 
2007 -  Recorded Eileen Gannon on harp for The New Pornographers' The Challengers. 
2009 – Release of the second Grace Basement record, Gunmetal Gray. 
2011 – Release of  Keeping it Reel, with Ian Walsh, an album of primarily Irish traditional folk music. 
2013 – Release of Wheel within a Wheel, the third Grace Basement release. 
2014 – Recorded and mixed Irish guitarist, Patsy O'Brien's, album, Irish Guitar. 
2014 - Recorded and mixed Town Cars' Hearts and Stars.
2015/16 – Recorded and mixed NYC based Irish accordion player, John Redmond's album, Box Sets. 
2016 – Recorded and mixed Dublin based fiddle player, Bernadette Nic Gabhann's album, Here to Play. 
2017 – Recorded and mixed St. Louis harpist, Eileen Gannon's debut album, The Glory Days are Over. 
2017 – Recorded and mixed The May Day Orchestra's album, Wake. 
2018 – Release of Mississippi Nights, the fourth Grace Basement release.
2018 - Recorded and mixed Eimear Arkin's album, What' s Next?
2019 - Recorded and mixed The Opera Bell Band's Bell Slide
2019 - Record and mixed The Native Son's Fringe
Other artists worked with include Magnolia Summer, Three Merry Widows, Joe Kile, Garden Way, Teada, Michael Cooney, The Irish Brigade, Darren Crossey, Darren Maloney, Shane McGowen,  Chris Burney (The Sun), Theodore, Tim Rakel, The Union Electric, Tenement Ruth, Tom Hall, Dave Anderson, The Native Sons, The Opera Bell Band and more to come.